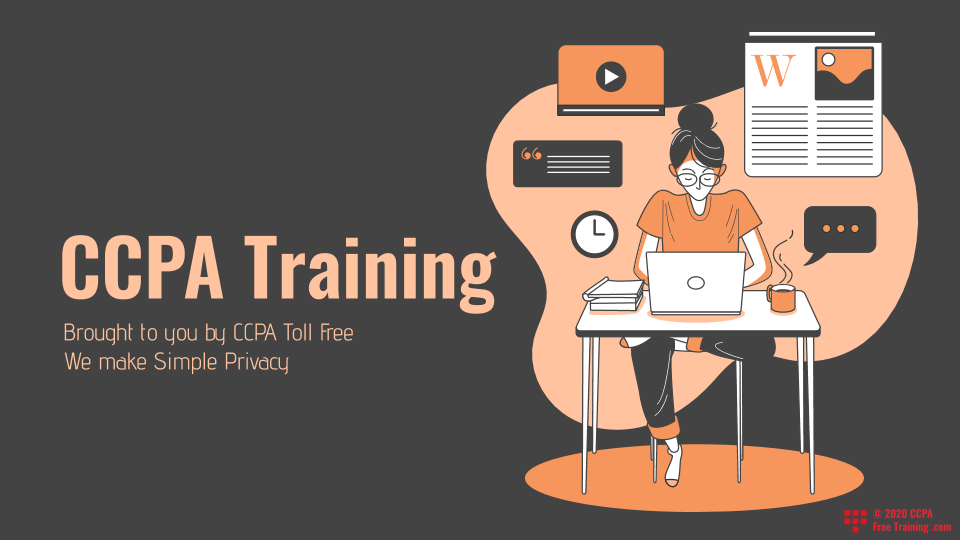 Hello, I'm Marc Mandel, a technology company general counsel and a co-founder of www.CCPAFreeTraining.com. 
In this training course, we will cover the California Consumer Privacy Act, or CCPA, from the perspective of a manager or an employee of a business that is required to comply with the law.
We are publishing this course in March 2020 based on the CCPA as amended, including the latest draft regulations provided by the California attorney general.
The CCPA requires companies to train their personnel in all aspects of the CCPA. If you work for a business that is subject to the CCPA, this training course is intended is to provide you with that legally required training.
If you're following this course because your employer asked you to do so, we will provide you with a certificate of training after you complete the course if you click on the Training Certificate link at www.CCPAFreeTraining.com.  
To obtain a training certificate, please watch this entire video and answer the learning questions to be provided when you apply for the certificate. During the course, we will speak or display one or more training certificate codes, and you will be asked to provide these codes as part of the learning questions when you register for your training certificate.