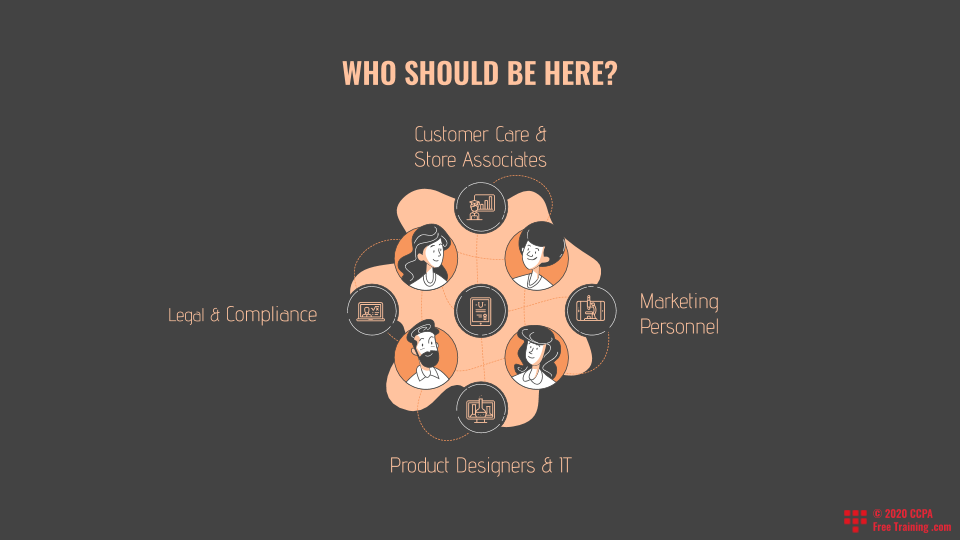 The CCPA requires training for everyone who either handles consumer inquiries or who is responsible for CCPA compliance within a business.
That includes your customer care team, your store associates if you have brick and mortar stores, the teams who design your products, your engineers and IT staff who implement products, apps and websites that collect data, and the marketing and other executives who decide which information to collect and possibly to sell. 
The CCPA requires broad training in the law, so we will cover the statue broadly, with a focus on everyday interactions that make up the most visible signs of compliance: disclosures about which information the business collects, shares and/or sells, which privacy rights the CCPA grants to consumers, the methods consumers can use exercise their rights, and best practices responding to consumer privacy requests.